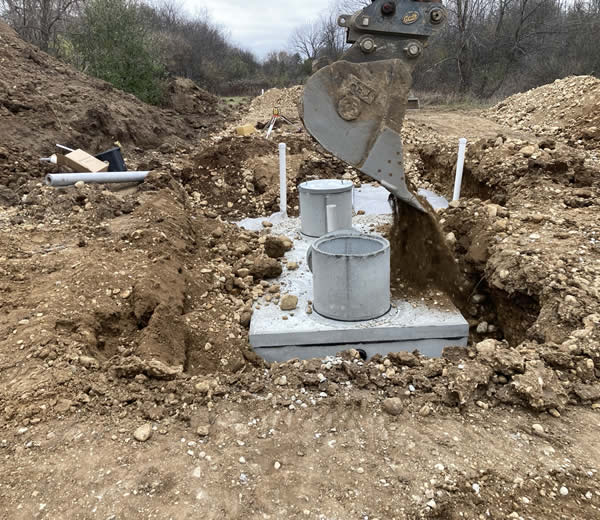 A new septic tank may be in order if you see sludge build up, smell unpleasant odors, have a moist ground, or have non-functioning drains. Klein Excavating & Septic is here to help. We pride ourselves with trained and experienced professionals to help install your new septic tank with speed and precision. Southeastern WI residents come back to Klein Excavating & Septic time and time again because of our trusted expertise and care in the septic tank installation business.
Changing to a new septic tank can seem daunting, but with Klein Excavating & Septic you are in good hands. Installing a new septic tank is an investment to maintain. Our trained and experienced workers are prepared to help you install a septic tank with valued and prompt service. We pride ourselves on quality and efficiency in our field to make sure your septic tank is in the best condition it can be. After many years in the business, you can be assured that Klein Excavating & Septic is the best company to help assist you in the process of your septic installation.
We proudly serve Dane, Dodge, Jefferson, Walworth and Waukesha areas in Wisconsin. Call us today to schedule any of our services.