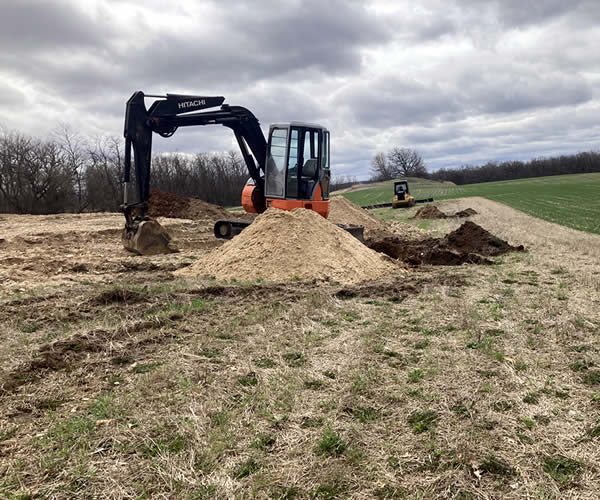 How are Soil Tests conducted?
We dig holes (6-12 inches in diameter) in the soil
We then pour water in the holes and allow the water to saturate the soil
We allow the water to drain away and refill the hole again with water
We then calculate the time needed to drain the hole.
The percolation rate is measured in minutes/inch.
Deep hole testing may also also done to determine the drainage conditions of the soil and to determine the level of the water table. These holes are 8-10 ft deep, and the soil sample collected is inspected and tested to evaluate the subterranean conditions.
We proudly serve Dane, Dodge, Jefferson, Walworth and Waukesha areas in Wisconsin. Call us today to schedule any of our services.